Pattern design for
Studio Sophie Hospes
, in addition to her visual identity. 
Colours and fonts are matching to the already existing visual identity.
The pattern will be used for promotional material, packaging wraps, 
stationary items and merchandise.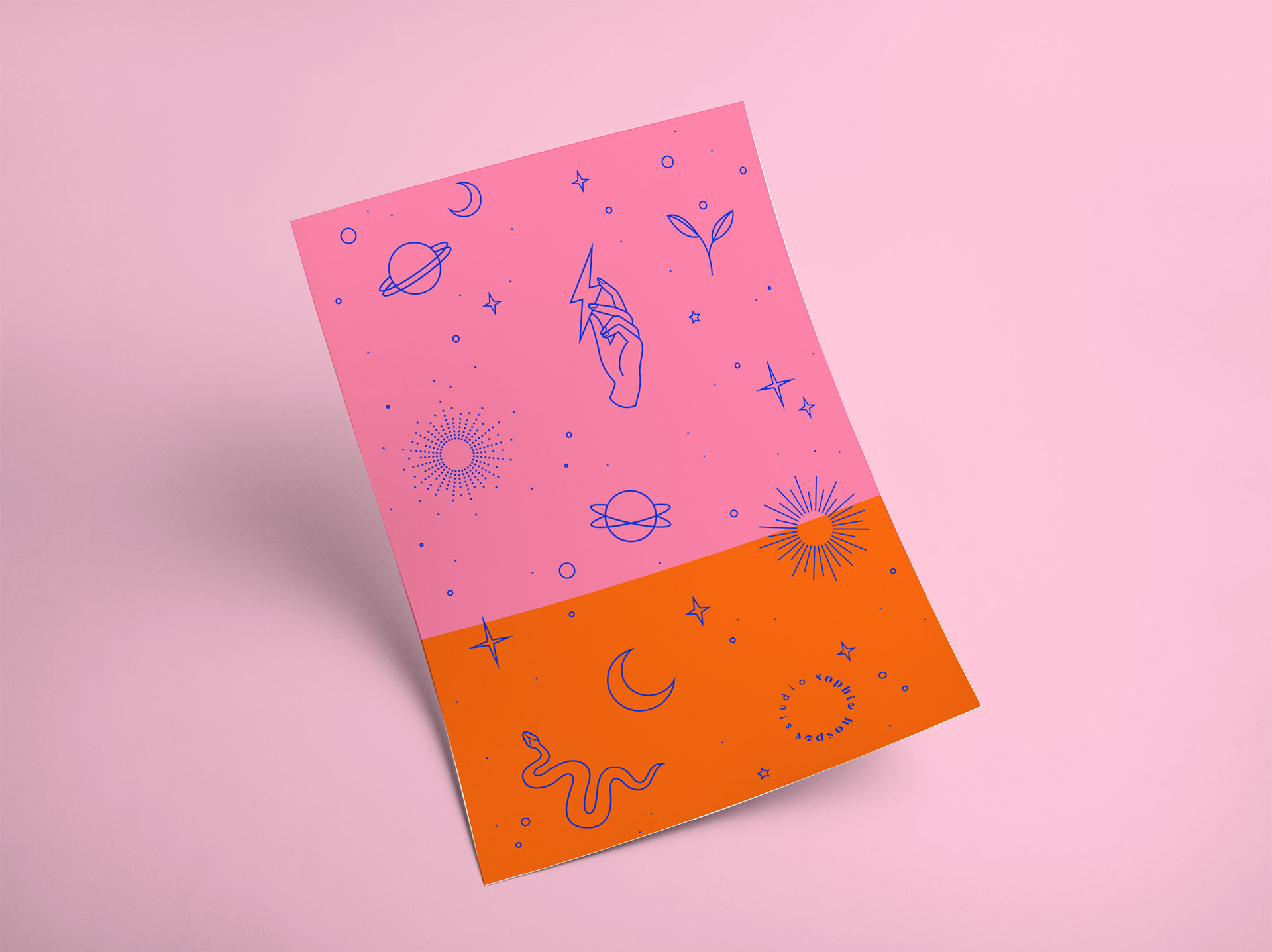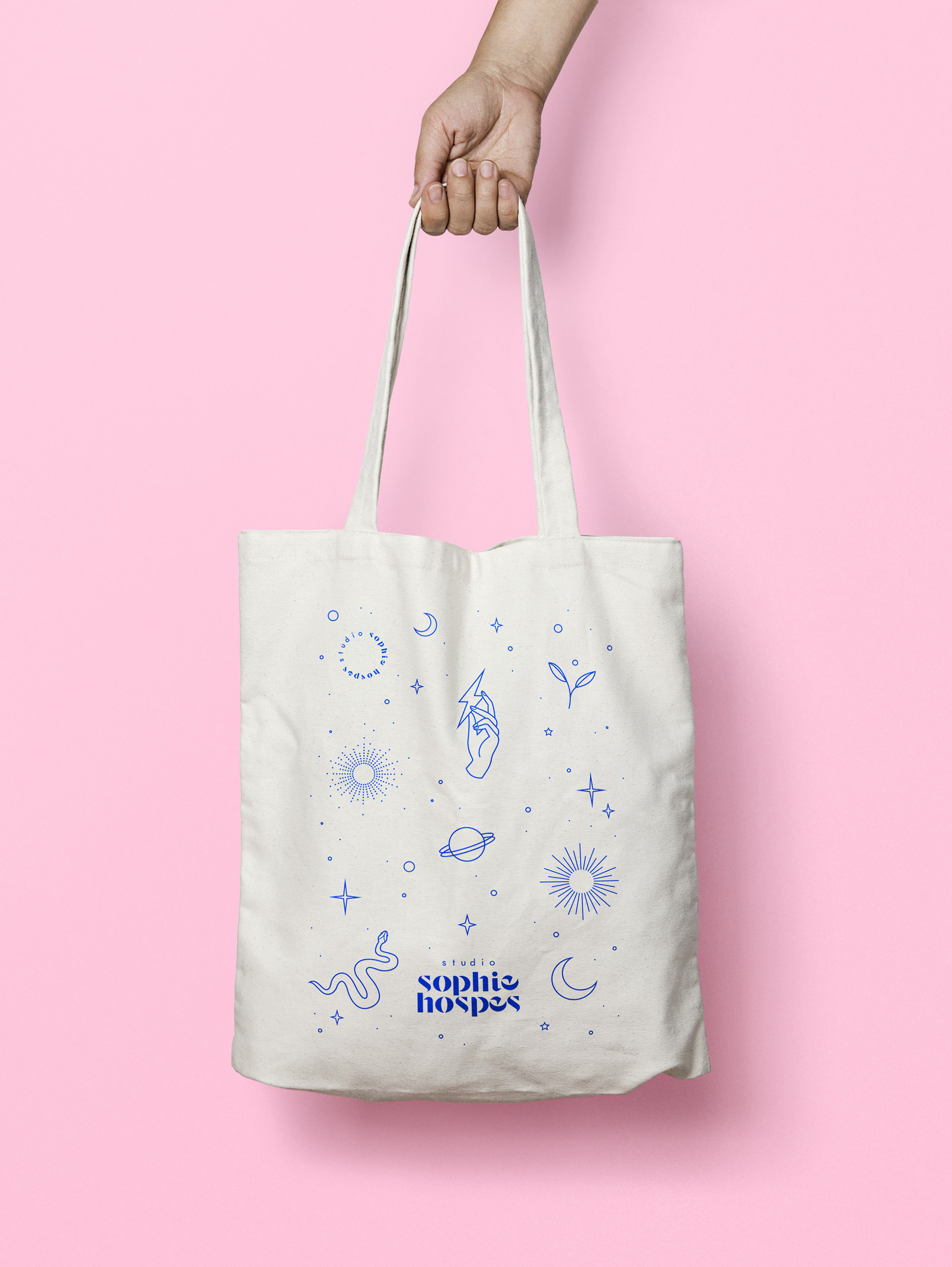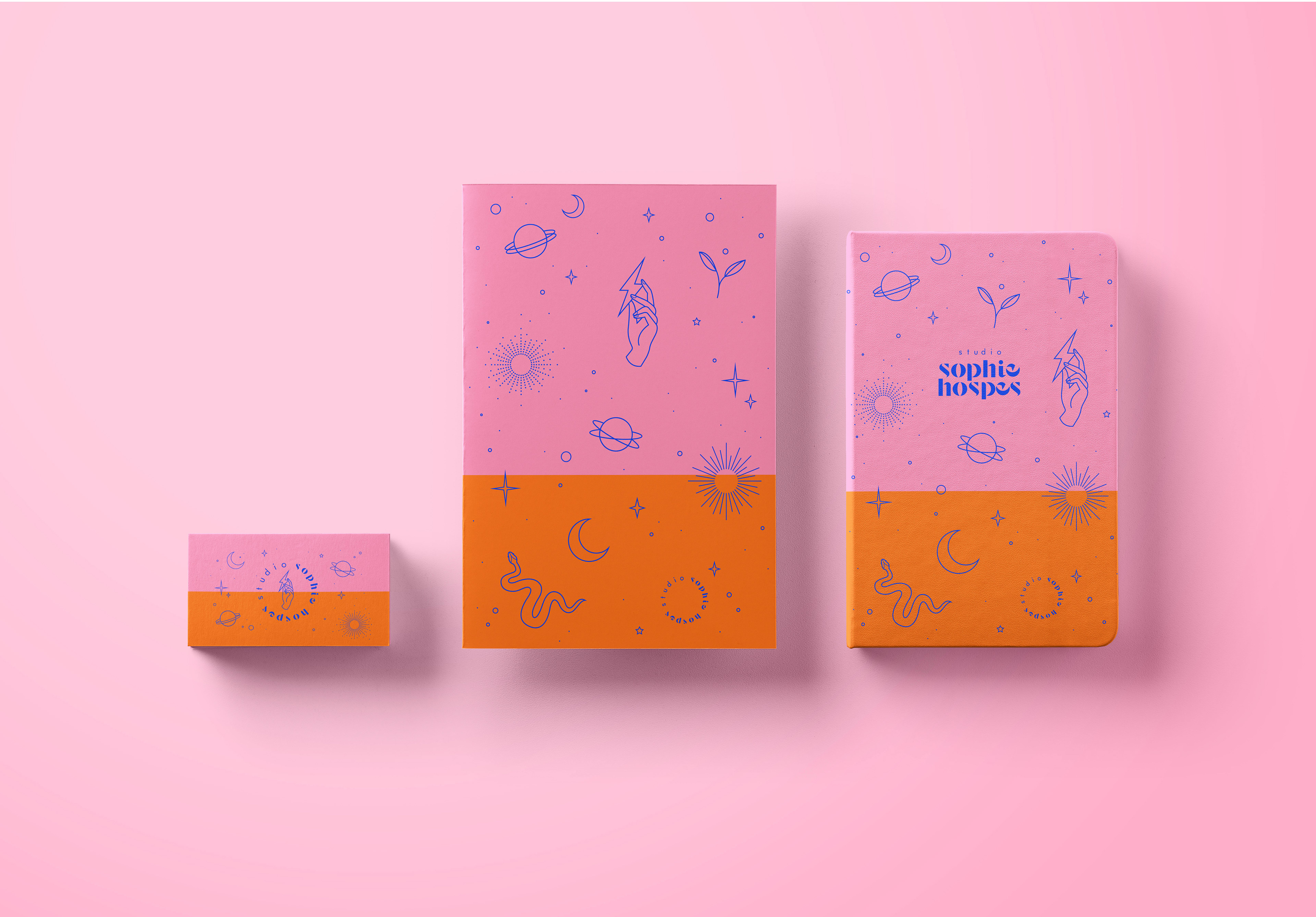 Sophie requested an additional illustration to the already existing logo
to support her slogan "serving lightning". A fun little icon she can use
to literally make her mark on anything. 


The existing logo  /  The added logo, including the additional illustration.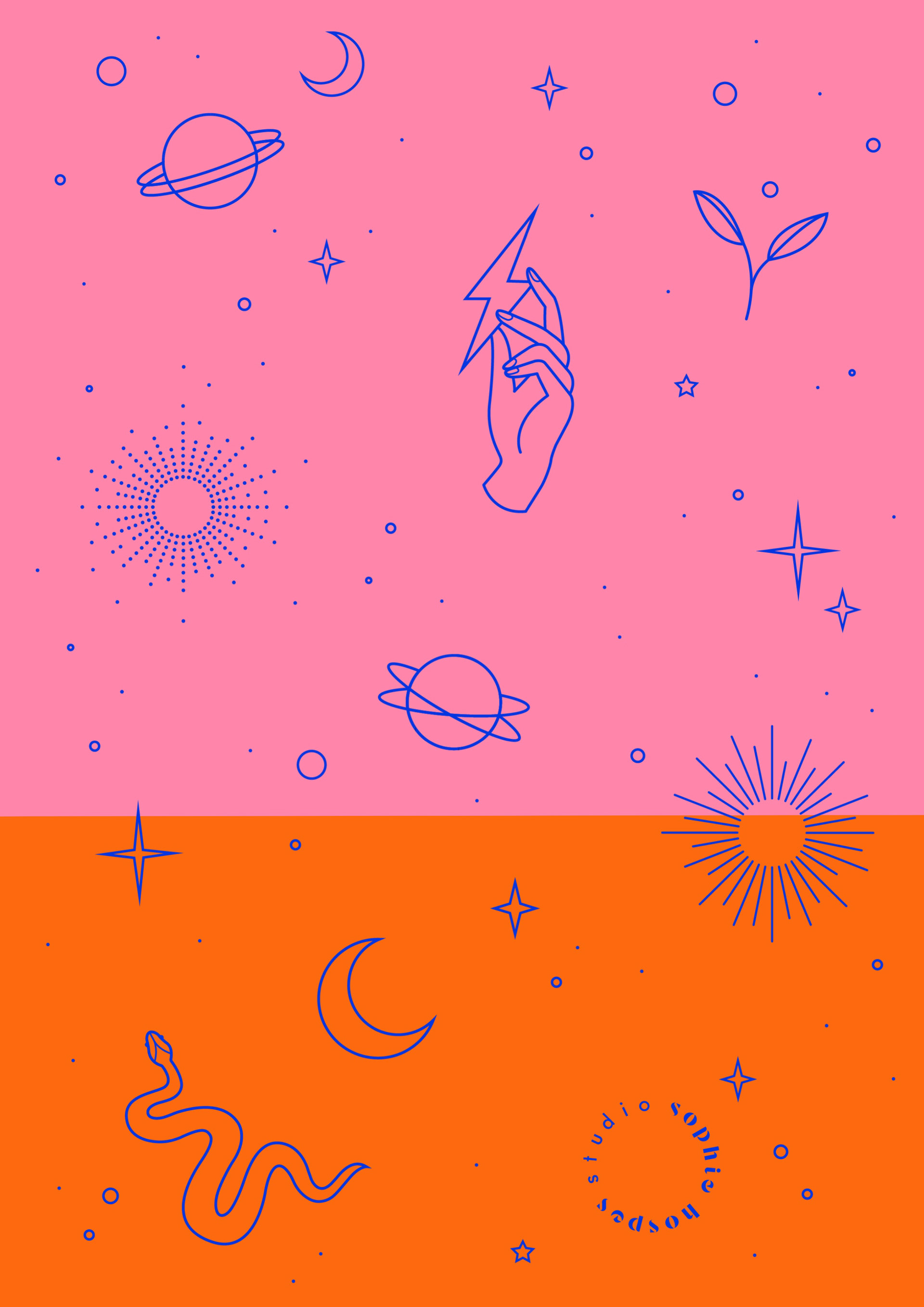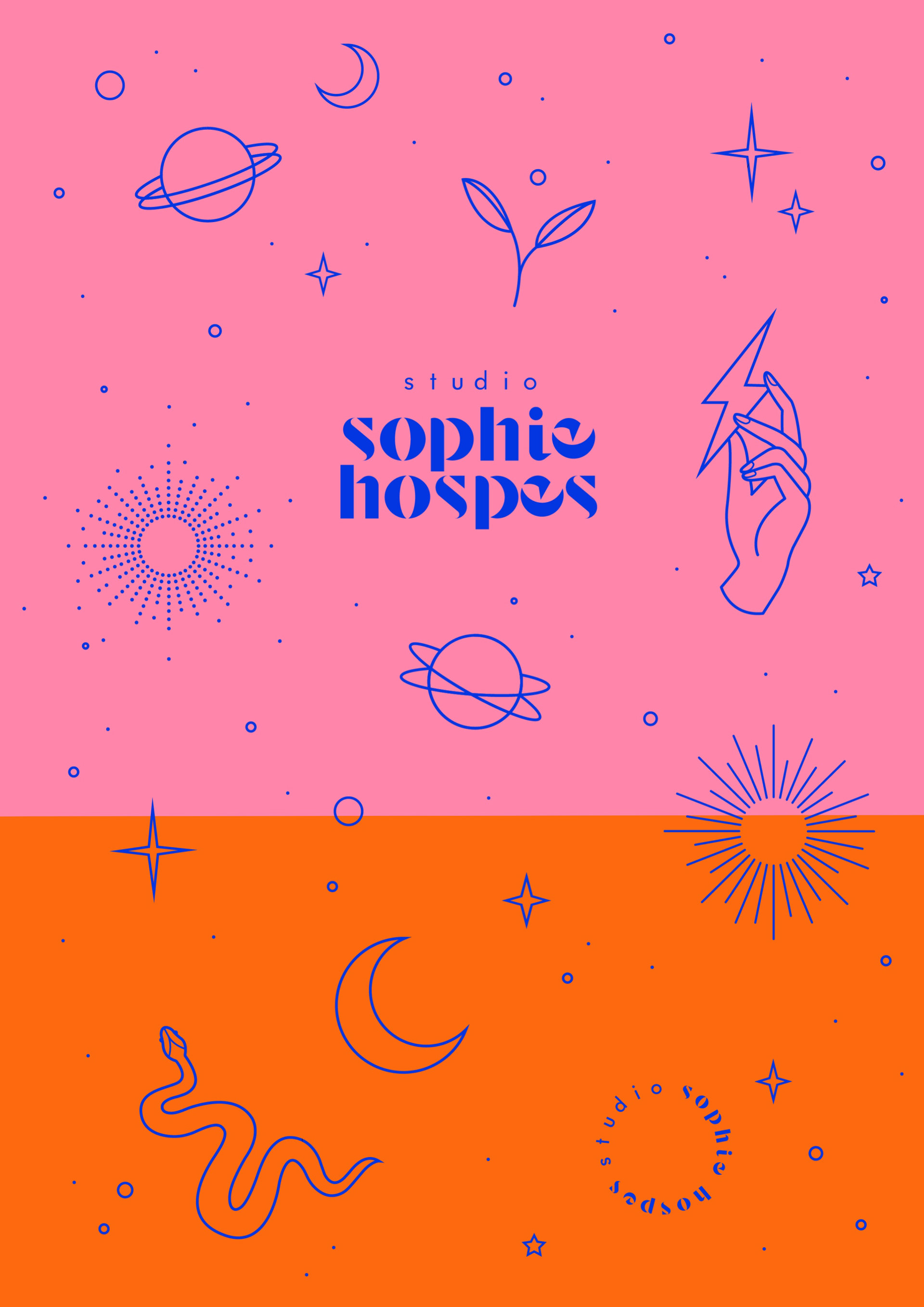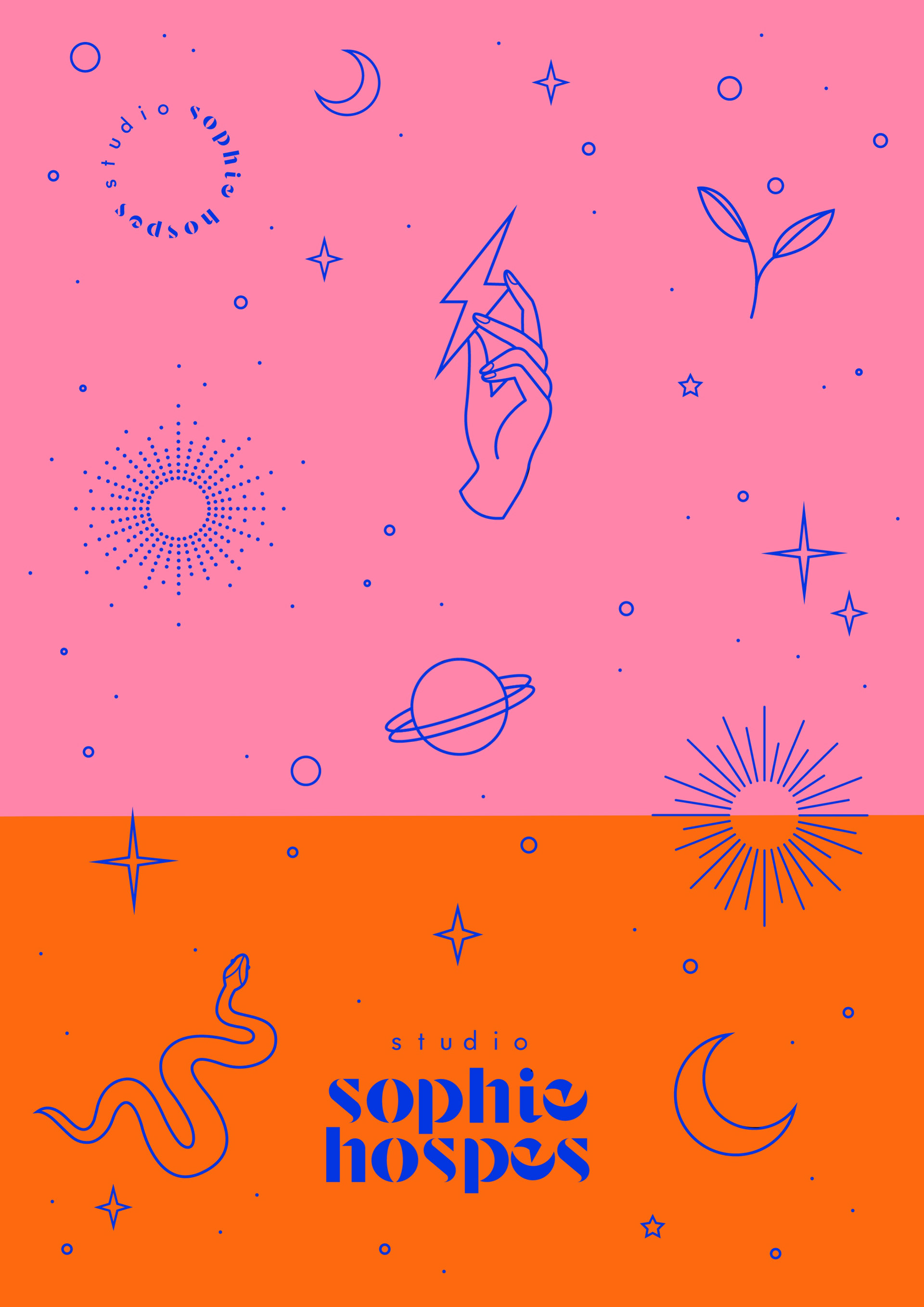 Different versions of the pattern.